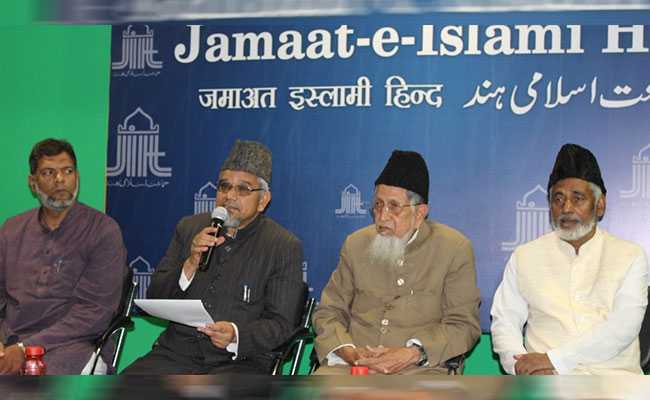 New Delhi:
Jamaat-e-Islami Hind (JIH) President Syed Sadatullah Hussaini has condemned the raids and actions on PFI leadership and offices by NIA and ED. In a statement to the media, the JIH president said, "Jamaat-e-Islami Hind is deeply concerned by the raids conducted by NIA and ED on the offices of Popular Front of India (PFI) and their leaders. Agencies like NIA. Can investigate. People against whom they have clear evidence, but such action should appear impartial and free from political motivation."
The JIH president said, "Are NIA and ED following standard operating procedure in raids? The way NIA and ED have conducted simultaneous raids across the country targeting PFI, our society has a lot to answer for. Raises all questions. The operation becomes suspicious especially in the backdrop of several actions by central government agencies against opposition groups and leaders in the last few years through various state agencies like NIA, ED, CBI and police. It is hurting the democratic ethos and jeopardizing the rights of citizens to criticize and evaluate those in power."
Jamaat-e-Islami Hind says that the action also becomes questionable due to the fact that action is not being taken against many groups who openly spread hatred and indulge in violence. Therefore, these raids raise uncomfortable questions for the society. Is the raid to please a particular constituency? If so, is it not a kind of appeasement and vote bank politics? Jamaat-e-Islami Hind condemns all such raids and actions in which people are unjustly subjected to oppression, irrespective of the opposition, minority or any social section of the society.
JIH said that if the state agencies are taking coercive action against them in a partisan manner without proof and justification, then it is not healthy for a vibrant and just society. Jamaat-e-Islami Hind never supports hatred and violence and categorically condemns it.